A front four of Messi, Suarez, Griezmann and Neymar evokes memories of Real Madrid's Galactico era, when they squeezed a succession of the world's most celebrated attacking players – from Zidane and Ronaldo to Luis Figo and David Beckham – into the same star-studded line-up.
Barcelona's reincarnation of that approach is certainly a tantalising prospect, but as with Madrid's Galacticos all those years ago, it would present major challenges as well as possibilities.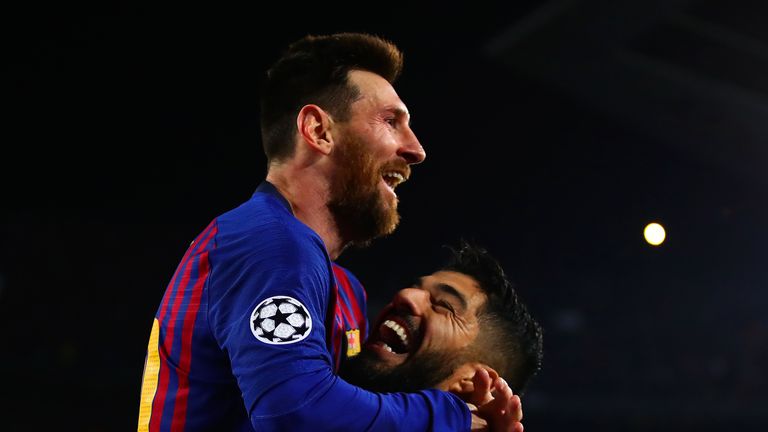 That's because no amount of attacking talent can ensure a team actually functions as a team. Madrid's Galactico policy was initially successful, with two La Liga title wins coming either side of Champions League glory in 2002, but that success was followed by three trophyless seasons.
The attacking emphasis made for thrilling viewing, but the imbalance ultimately proved the project's undoing. Now, at a time when Europe's strongest teams are defined by their systems and collective strength, the worry is it would be even more difficult for Barcelona to make a mantra of all-out-attack work at the very highest level.
Because that is what such a strike-force would entail. Messi, Suarez, Griezmann and Neymar possess stratospheric levels of talent, but will they track back and help their midfield? Will they drop deep to defend a lead? Will they lead the press like Liverpool and Manchester City's forwards?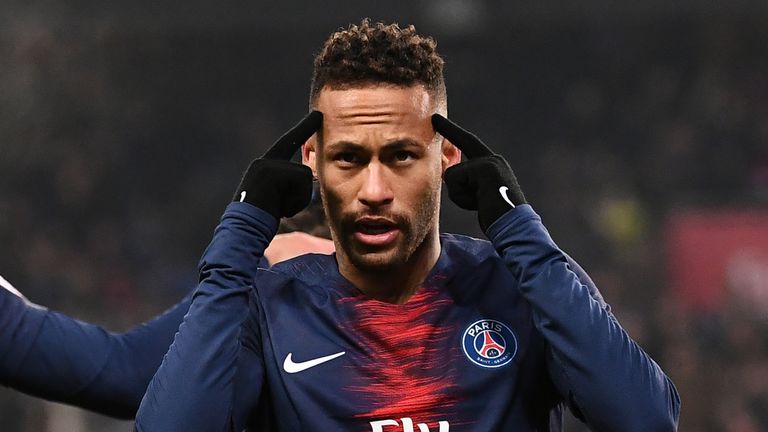 Claude Puel may not be fondly remembered by Leicester and Southampton supporters, but the Frenchman made some astute points on this subject when asked about the direction in which football is heading in a recent interview with El País.
"What we have seen with Ajax, Liverpool and City is the prevalence of a certain physicality," he said. "All the teams [in the Champions League] have technical quality, but the ones who win are the ones capable of maintaining constant pressure, of making repeated runs, of playing at full speed.
"Barcelona's problem is that in the big games we see two or three footballers who don't defend. Under Guardiola, [Barcelona's] forwards made effort to win back possession high up the pitch – like City do now – but now Messi and Suarez don't go back so they defend with only eight or nine players.
"When a team drops back to defend in a low block, it has to be with all 11 players. You can't do it with only eight. That approach is okay in La Liga, but against top teams who play at a high tempo, it's problematic."
Puel used Barcelona's Champions League exit against Liverpool as an example. Jurgen Klopp's team were actually the superior side in the first leg as well as the second, he argued, but while Messi's individual brilliance saved Barcelona at the Nou Camp, their tactical and defensive shortcomings were simply too great at Anfield.
Throw Griezmann and Neymar into the same team as Messi and Suarez, then, and while it would be a mouth-watering prospect, there is a big risk that those extremes may become even more pronounced.
It is a sentimental touch, but the upshot of Barcelona's transfer policy is that it comes at a time when La Masia is more neglected than ever.
The first-team line-up next season will feature academy graduates Sergio Busquets, Gerard Pique and, of course, Messi, but it is a far cry from the past – when the club placed its academy at the heart of its identity. It is only seven years ago, remember, that they famously fielded a team made up entirely of players who had come through La Masia under Tito Vilanova.
That is an unthinkable prospect now. The stream of players making the step from youth team to first team has dried up. The club do have high hopes for some, notably the 19-year-old Riqui Puig, but they are increasingly preferring to bring in players from elsewhere – even at youth level. Last week, they poached the 16-year-old Louie Barry from West Brom.
The issues have had a knock-on effect at international level. This summer, for the first time in Spain's history, their U21 squad for the European Championships did not contain a single Barcelona player.
The club now hope the signing of Dutch international De Jong will help create a link to their Cruyffian roots, but will he be surrounded by the next generation of La Masia hopefuls in the Barcelona team?
The fact that academy graduate Carles Alena was asked to give up his squad number for him does not bode well.
Hazard leads Real Madrid overhaul
Over at Real Madrid, a major overhaul is underway following a wretched season which included a third-placed La Liga finish and a last-16 Champions League exit. Julen Lopetegui and Santiago Solari came and went, but even Zidane was unable to stop the rot following his return in March. A dismal run of three defeats from their final four games underlined the need for change.
Florentino Perez has responded emphatically. Eden Hazard is the headline arrival, of course, completing his move from Chelsea for a fee which could rise to a record-breaking total of £130m. The Belgium international is charged with filling the Cristiano Ronaldo-shaped void in Madrid's attack, but the goalscoring burden will not fall to him alone.